Introduction
This article outlines the preferences you can adjust in your Hoxhunt profile page. The profile page can be accessed through game.hoxhunt.com/profile or through the navigation pane under your name in the upper right hand side of your Hoxhunt Dashboard.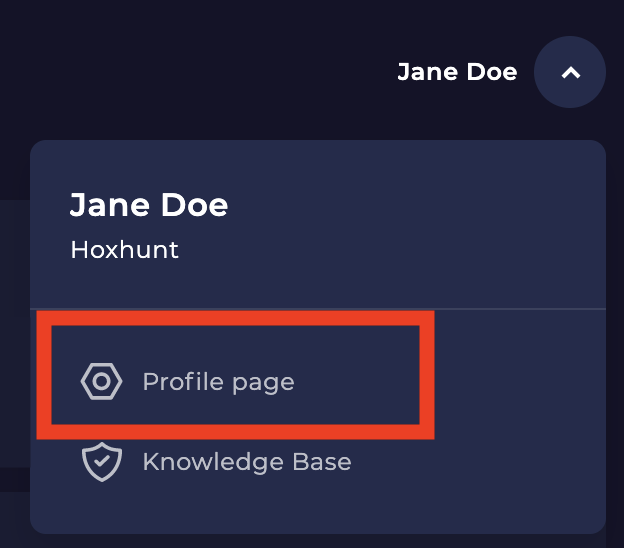 Preferences available
Language preferences
Set your language preferences for your user interface and the Hoxhunt training emails. Read more here: Profile page: Change Language
You can see a list of the supported languages here: Supported Languages
Light mode
Light mode accommodate users who prefer reading dark text under light background rather than light text under dark background.
You can read more about light mode here: Profile page: Light mode
Job function preferences
Set your Job Function to receive content targeted for your specific job function or role, for example Sales or HR. Read more here: Profile page: Enabling Job Function Based Training
Visibility preferences
Adjust the visibility of your name on the Hoxhunt Leaderboard and co-worker impersonation emails. You can set yourself as anonymous and remove your name form both Hoxhunt features. Read more here: Profile page: Setting yourself anonymous
Time Zone preferences
Adjust your time zone preferences, read more here: Profile page: Change time zone
Turn on Spicy Mode
Turn up the heat of the training you are receiving, by enabling Spicy Mode which gives you the opportunity to opt-in to a more realistic (and sometimes even beyond realistic) training mode where nothing is off limits. Read more here: Profile page: Turn on Spicy Mode
Questions?
If you have any questions about the user profile, please don't hesitate to reach out to our support team at support@hoxhunt.com.