Supported Languages
Please see a list of all supported languages in Hoxhunt.
Change your Language settings
Please go to your Hoxhunt Dashboard at https://game.hoxhunt.com/.
Click your name in the top-right corner and select Settings

.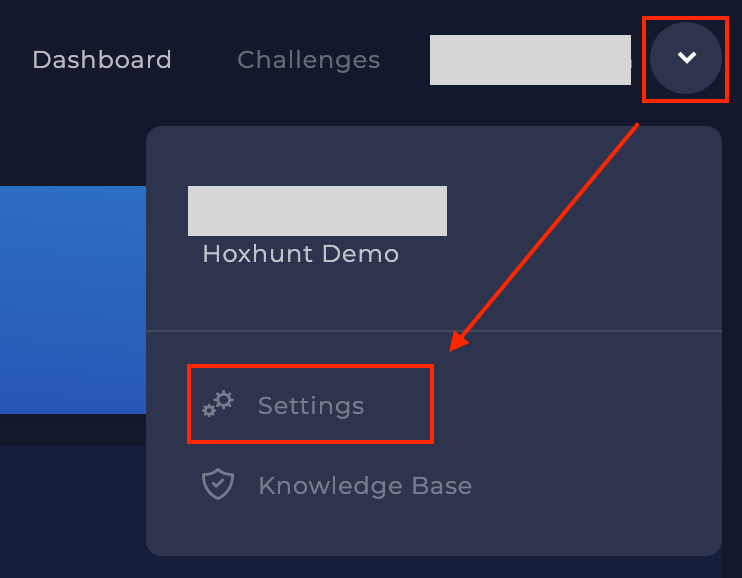 Pick your preferred user interface language from Language drop-down menu.
Pick your preferred Hoxhunt training email languages from Languages you receive emails in drop-down menu.
NOTE: If you add more than one language, you will receive Hoxhunt emails in multiple languages.
(Amount of content available in different languages may vary.)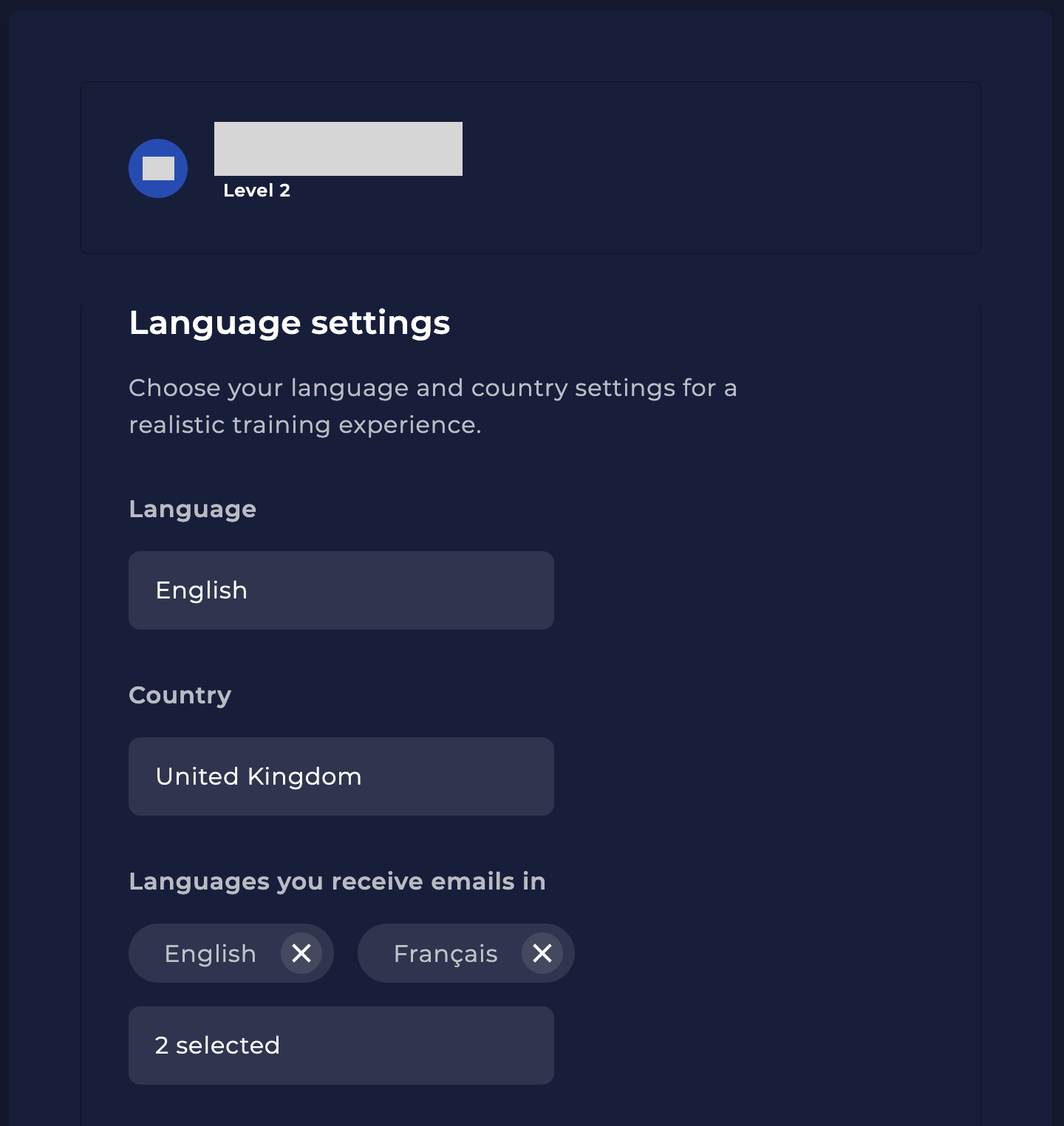 Changes are saved automatically.
NOTE! If your organization is using System for Cross-domain Identity Management (SCIM) for automated user management, each time the system updates, country, department, language and other user settings are updated based on what has been attributed to your account in Azure AD / Okta. This means that the information in the user management system for your organization will override any manual edits you have made to your profile such as changing your language settings. Please reach out to your organization's IT Department for help if you would like to change the language or country setting assigned to you in either Azure AD / Okta.