Overview
Sometimes you might get an error after clicking Hoxhunt button. If an error occurs intermittently and doesn't prevent you from using Hoxhunt in most cases, you can send a crash report directly from Hoxhunt button.
How to report a crash report to Hoxhunt
NOTE: By submitting your crash report with this method, Hoxhunt cannot guarantee a reply. However, Hoxhunt analyses all reported crashes periodically and uses the results to improve the user experience.
1. Click Report issue.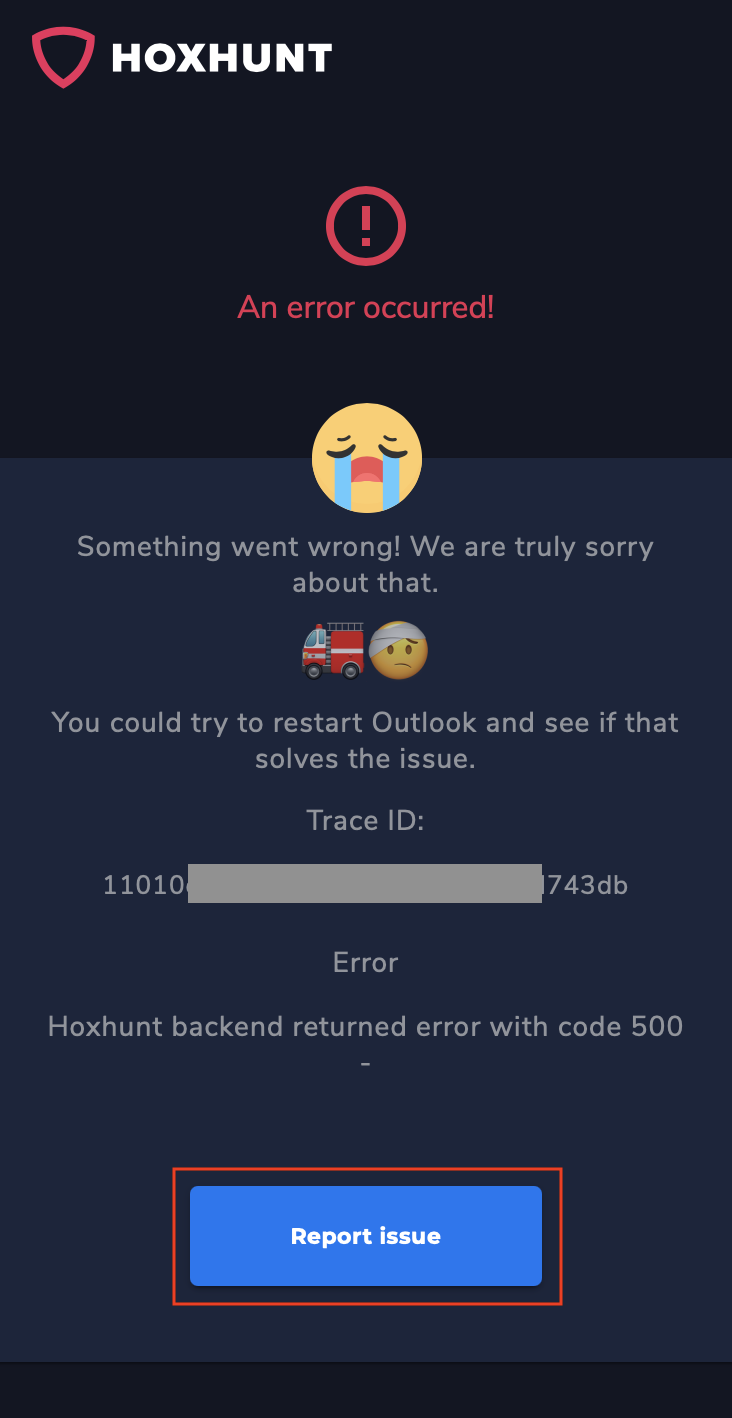 2. Write a short description about the steps leading to the error. If possible, please also specify the Sender and Subject of the problematic email.
3. Click Submit crash report.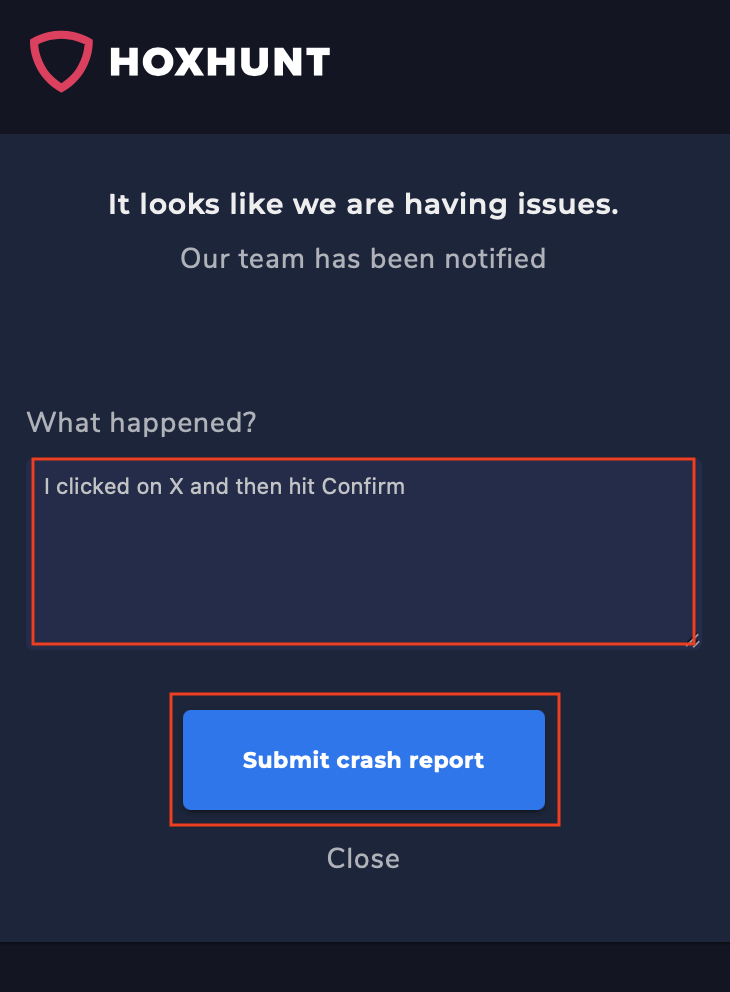 4. Click Close.