Overview
Sometimes when reporting a suspicious email you might see the Almost fast enough! message in the Hoxhunt pop-up window: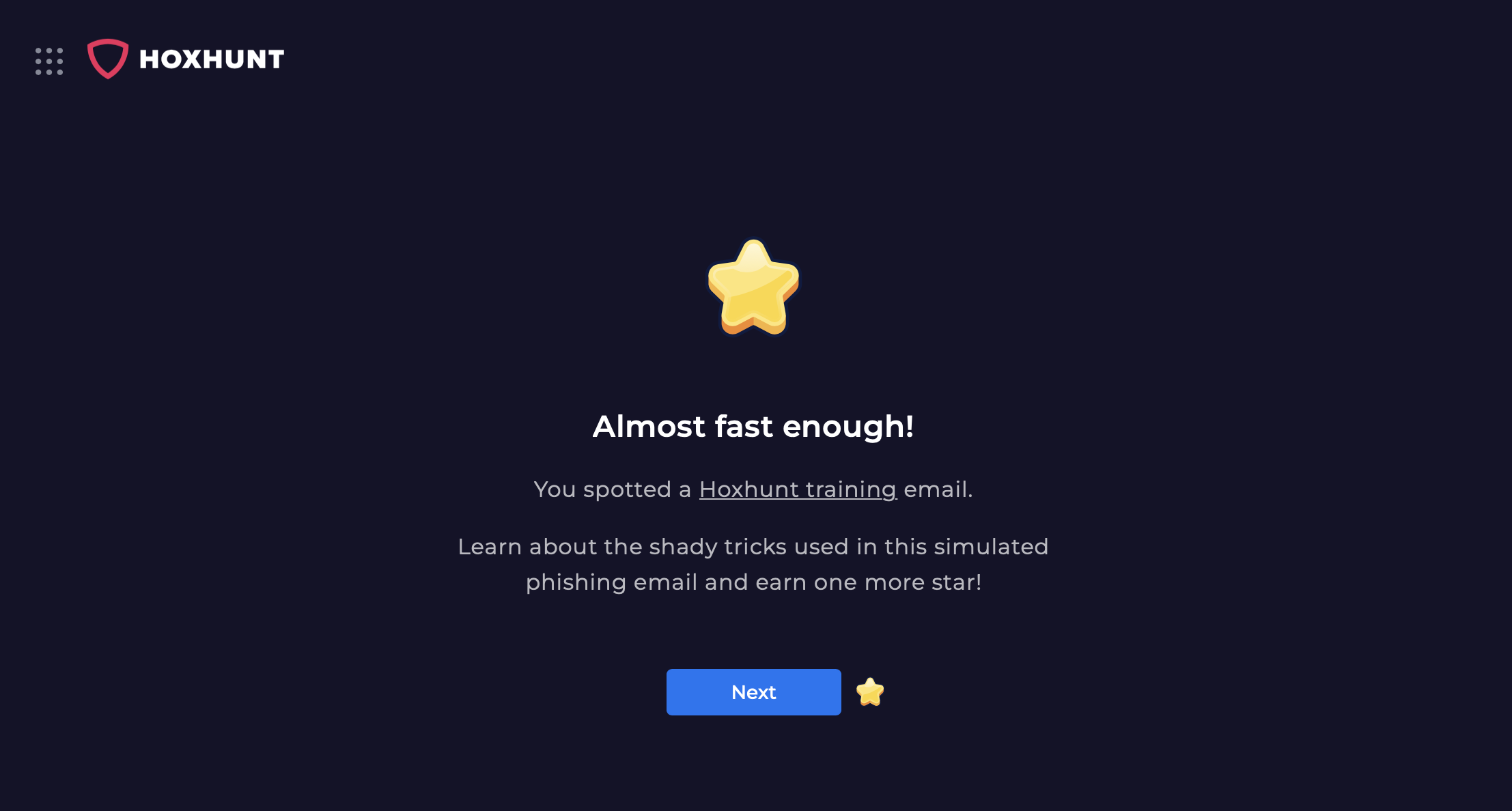 This means the email you reported was actually a Hoxhunt training email, but it took you over four days to report it. While you are unable to earn the maximum number of stars from the particular training email anymore once it has been missed, you can still earn an extra star by going through the microtraining.
Read more about collecting stars here: Collecting Stars in the Hoxhunt Training
Why do training emails expire?
The faster a possible threat is identified in your organization, the faster you and your organization will be protected. By having the training emails expire after four days Hoxhunt encourages people to report suspicious emails as quickly as possible.
Why is it important to report every suspicious email?
The faster a possible threat is identified the sooner you and your organization can be protected. Therefore it's important to report all suspicious emails via the Hoxhunt button as soon as possible to help catch potentially harmful emails and incoming attacks.
You can also read more here: Why should you report suspicious emails and how do you do it?
I see a missed training email on my dashboard
Even if you might not report a training email fast enough from time to time, don't worry - you can still complete the microtraining on your Hoxhunt Dashboard to earn one extra star.
Reviewing the microtraining material is an integral part of Hoxhunt, as it teaches you ways to protect yourself and others around you from malicious attacks.
Questions?
If you have any questions, please don't hesitate to reach out to our support team at support@hoxhunt.com