Hoxhunt teaches you how to identify and report dangerous email attacks with fun, gamified awareness training. You are also able to report suspicious emails via Hoxhunt to make sure your organization's security team stay up-to-date on cybersecurity threats.
Did you know that around 80-90% of all security breaches start from mistakes made by employees? By using Hoxhunt, you will learn how to identify and block these type of phishing attacks from harming you and others in your organisation. You'll be an expert in no time!
How can I join Hoxhunt's security awareness training?
There are a couple of ways how you can start receiving simulated phishing emails from Hoxhunt:
You will receive a Welcome and DHL email, by reporting the DHL email you will onboard to the Hoxhunt training. If you do not react to the DHL email, Hoxhunt will send you other phishing simulation emails and may even send you the DHL email again.
You decide to report a suspicious email by clicking on the Hoxhunt button.
Reporting your first simulated phishing email
Report your first phishing simulation (DHL) with the Hoxhunt button.
If you are using Office 365 (O365), you can also use Hoxhunt in Outlook Web Application (OWA) and Outlook Mobile app (iOS & Android).
If you are using Gmail, you can use the Hoxhunt plugin in the browser version of Gmail as well as the Mobile Gmail app.
How does Hoxhunt work?
Hoxhunt sends simulated phishing emails for you to identify and report.
When you report a Hoxhunt simulated phishing email, you receive stars and learn more about the simulated phishing attack you received.
You can follow own progress and the TOP 10 Hoxhunters in your company at https://game.hoxhunt.com/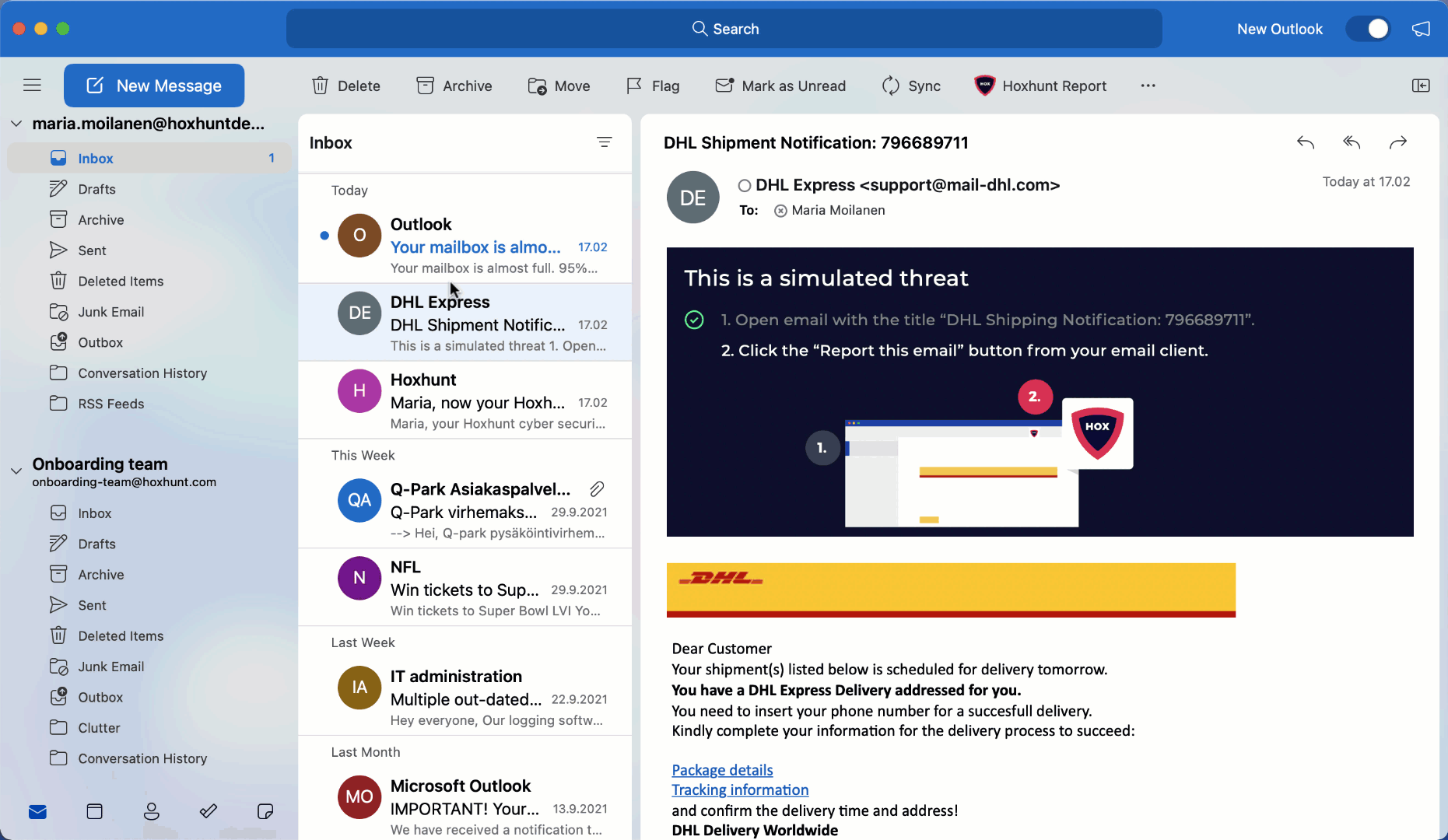 I got a suspicious email that's not from Hoxhunt, what do I do?
Always follow your official company information security policy when reporting emails.
Report the email with Hoxhunt button. Select any actions you did from the drop-down menu.
If you have questions about a reported email, please refer to the contact defined in your company's information security policy.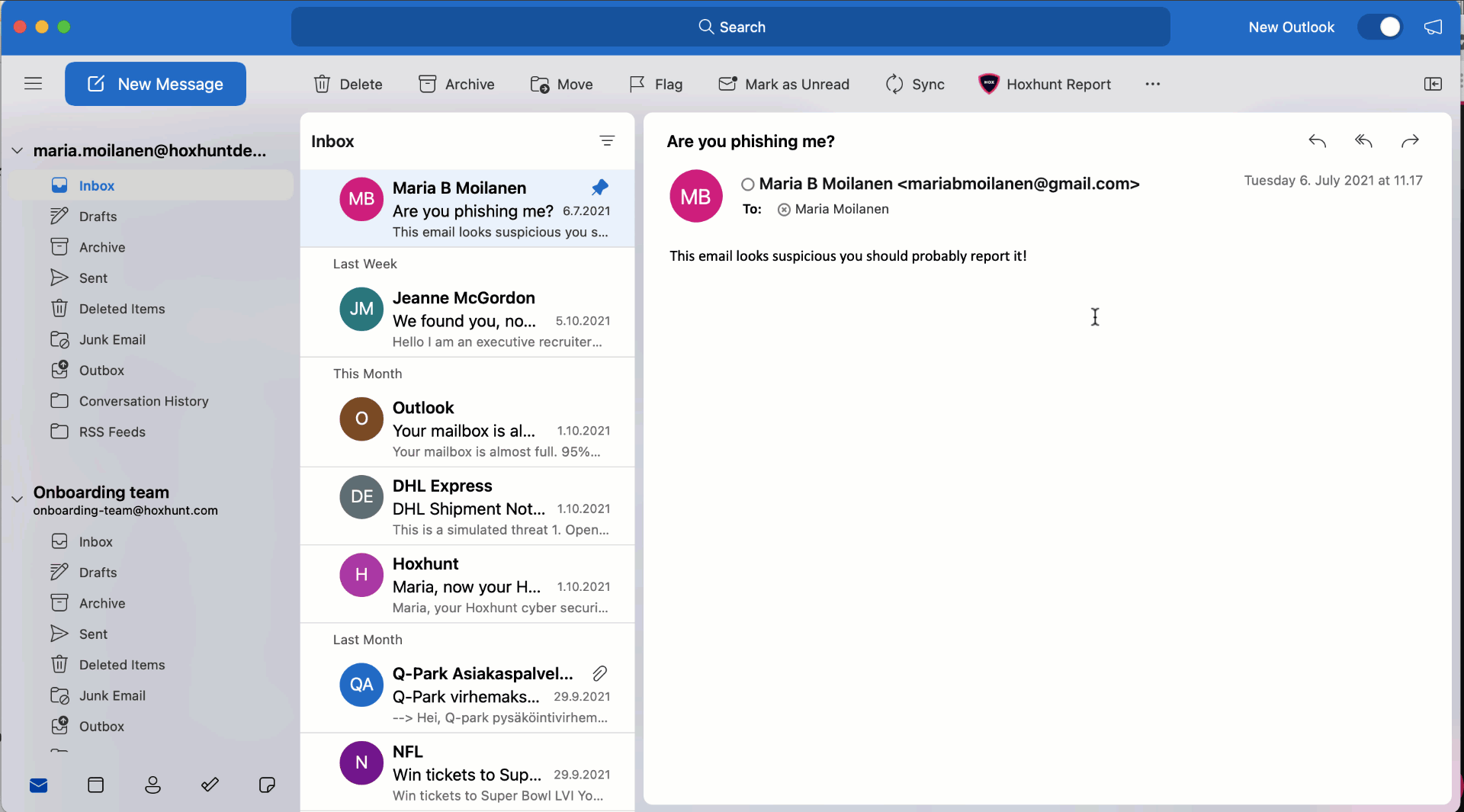 Related:
Questions?
If you have any questions about how Hoxhunt works, please don't hesitate to reach out to our support team at support@hoxhunt.com.