Supported Languages
Please see a list of all supported languages in Hoxhunt.
Change your Language settings
Please go to your Hoxhunt Dashboard at https://game.hoxhunt.com/.
Click your name in the top-right corner and select Settings

.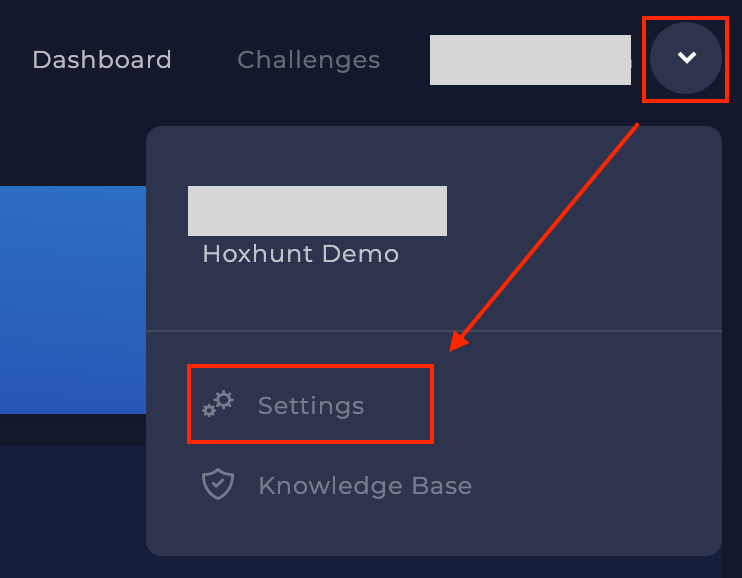 Pick your preferred user interface language from Language drop-down menu.
Pick your preferred Hoxhunt training email languages from Languages you receive emails in drop-down menu.
NOTE: If you add more than one language, you will receive Hoxhunt emails in multiple languages.
(Amount of content available in different languages may vary.)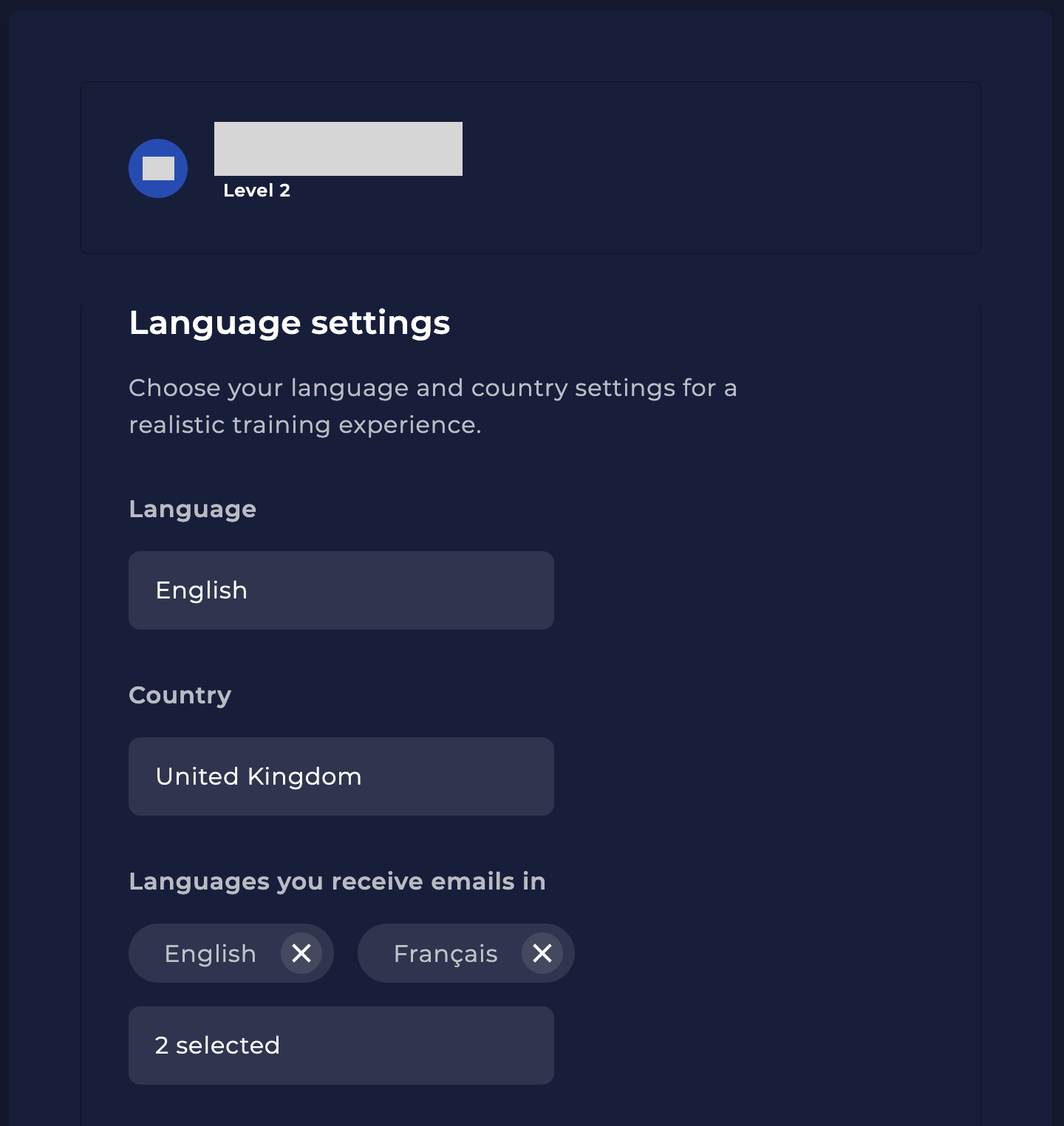 Changes are saved automatically.