Supported Languages
Please see a list of all supported languages in Hoxhunt.
Navigate to user settings
Please go to the Dashboard at app.hoxhunt.com for user settings.
Change User Interface Language
Select your preferred UI language from the dropdown menu. This will change your Hoxhunt user interface language.
Changes are saved automatically.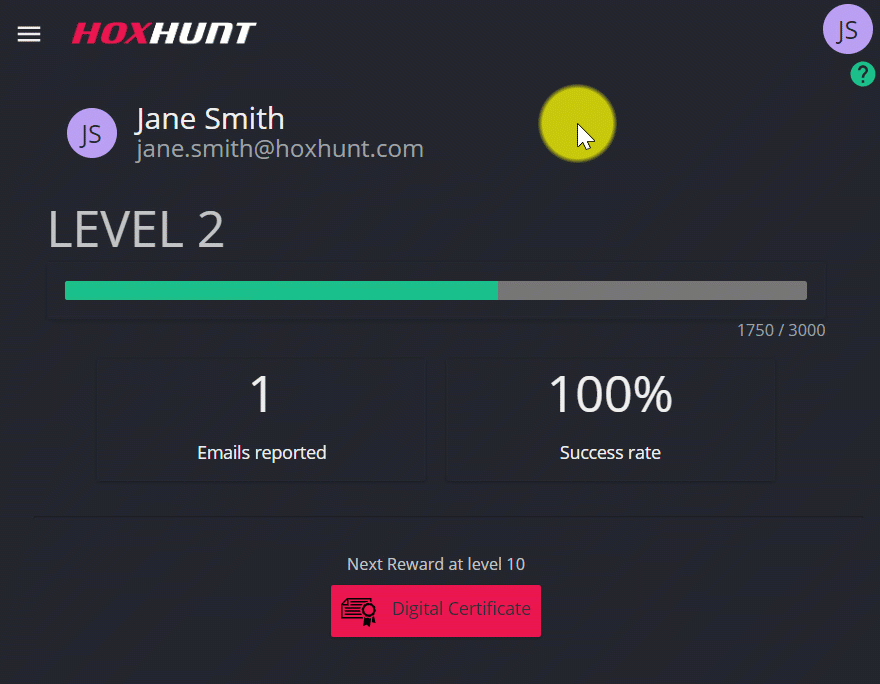 Change Training Email Languages
If you add more than one language you know, you will receive training emails in different languages.
Click in the space underneath the existing languages, and type the language you want to add.
Changes are saved automatically.