Overview
If you access your email through Outlook for Web (OWA) of Outlook Progressive Web Application (PWA) frequently, you can make your daily life of reporting suspicious emails easier by pinning the Hoxhunt button to your message toolbar.
NOTE: Add-ins deployed via Centralized Deployment by Admins since 21 April, 2021 will be automatically pinned in Outlook for Web and Outlook Progressive Web Application. However, based on Hoxhunt's experience, add-ins deployed before that date will not be automatically pinned, even when they are re-deployed. Hoxhunt has issued a bug ticket to Microsoft about this.
1. Navigate to M365 > Outlook or open your Outlook PWA.
2. Open Settings from the upper-right menu bar.

3. Select View all Outlook settings.

4. Select Mail > Customize actions.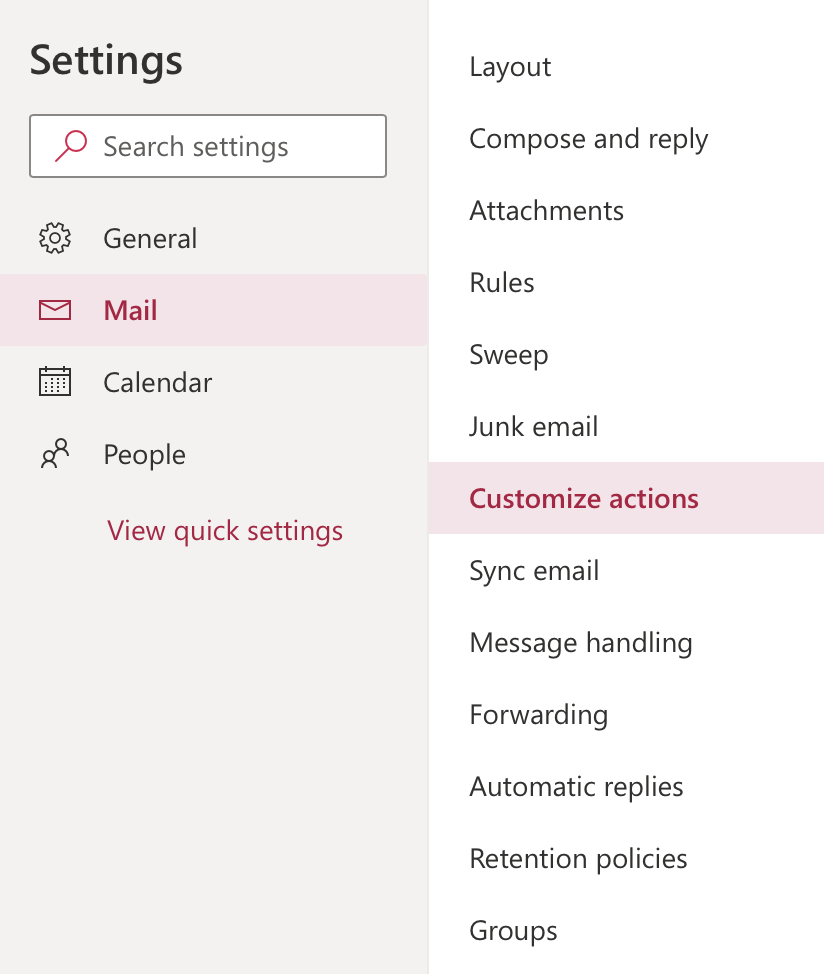 5. Under Message surface, tick Hoxhunt Report and select Save. Then close the settings.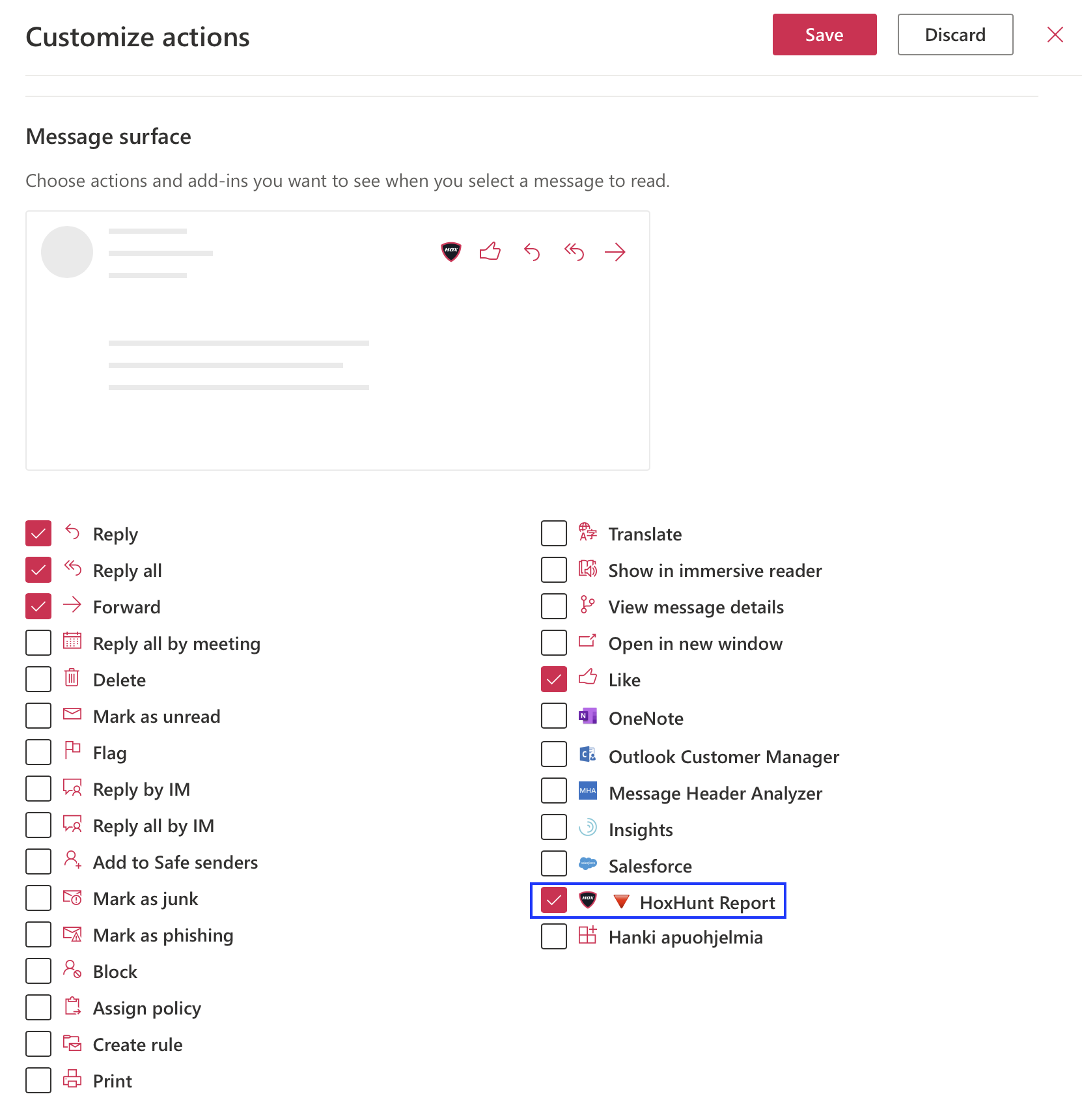 You can now access Hoxhunt button directly from message toolbar.