Hoxhunt button is available for mobile device users via Outlook Mobile App* and Gmail App**. Hoxhunt button is automatically distributed to you by your organization's administrator, so you don't need to install anything yourself.
Outlook for Mobile
Prerequisites: Hoxhunt button is available only to M365 users who meet specific requirements. In addition, add-ins don't work in the modern version of Outlook on the Web in a mobile browser.
Open Outlook App on your Android or iOS device.
Select the email you want to report.
Click three dots menu next to sender's name.
Look for Report this email.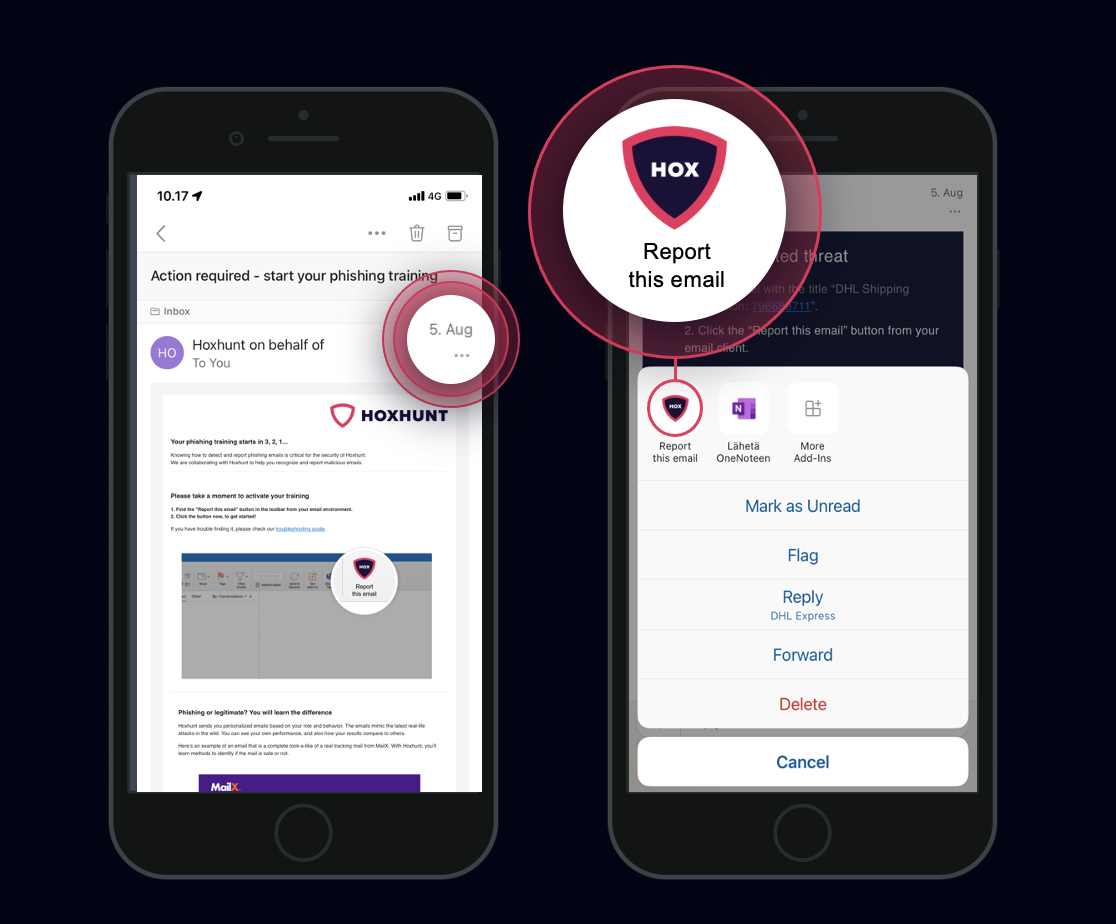 Gmail App on mobile devices
Prerequisites: Only for Google Workspace users who access their email via gmail.com.
Open the Gmail App on your mobile device.
Select the email you want to report.
Scroll to the end of the email to find Available add-ons.
Look for Hoxhunt

button.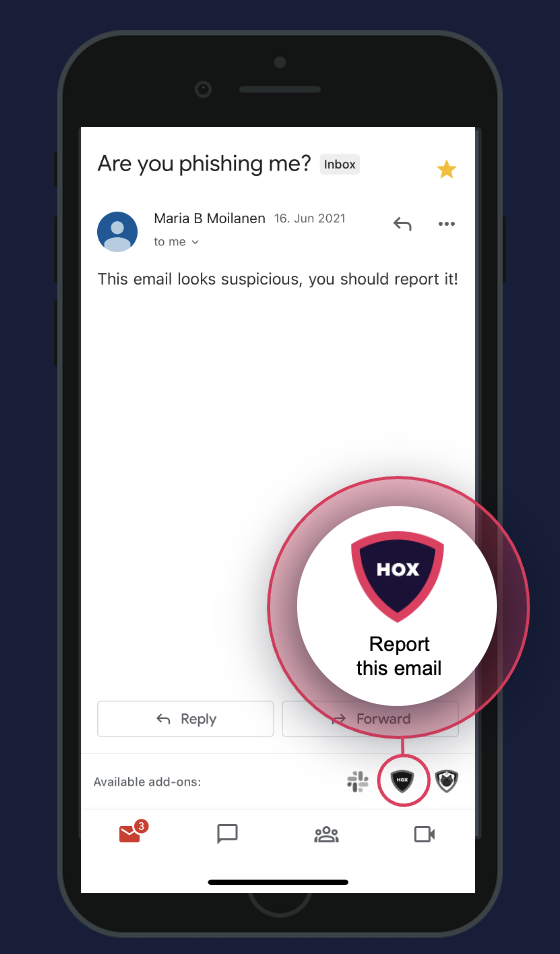 I'm unable to find my Hoxhunt button
If you have trouble finding your Hoxhunt button, check out Troubleshooting missing Hoxhunt button.