It is good to review old quest training to freshen up your memory, since the same tricks may be used in future quests as well as potential malicious emails!
How do I review old quests?
Go to your Dashboard
View the listed quests under Activities
Choose the quest you want to review
Open the quest by clicking it

If you had not reviewed a successful or missed quest before, you will gain an additional star by completing the micro training
Start micro training by clicking Next on the opened quest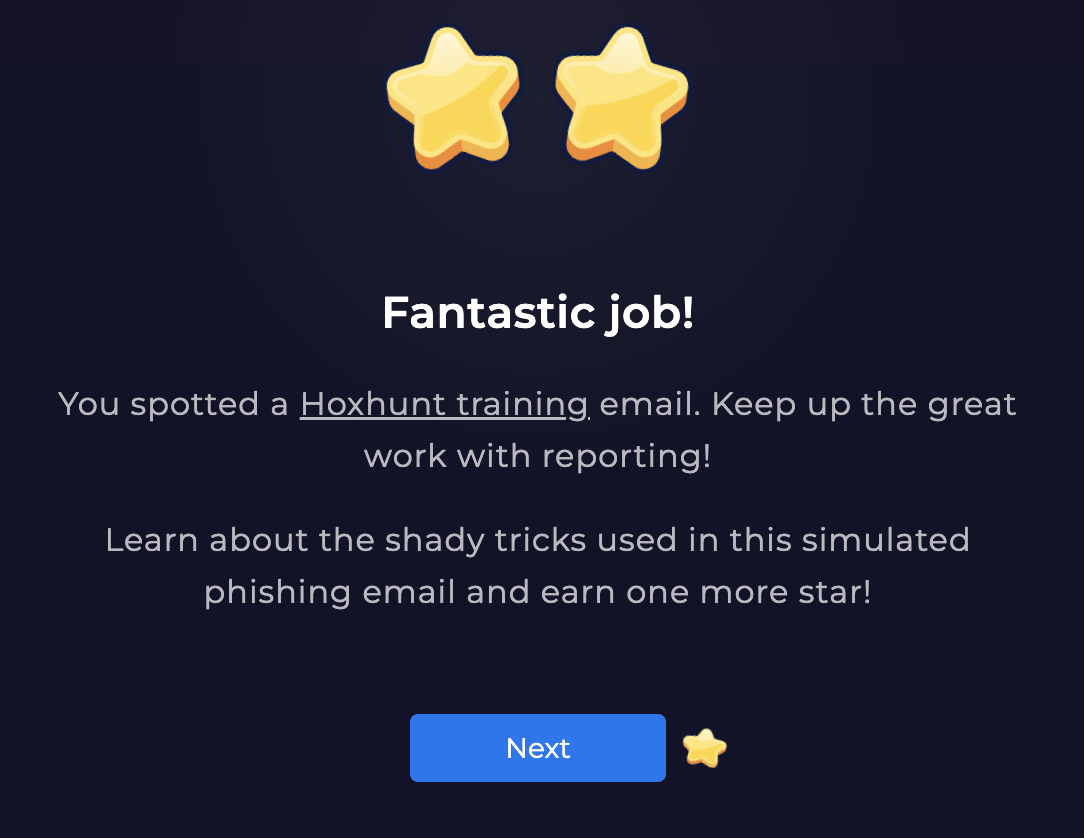 Once you have completed the micro training you will see this view: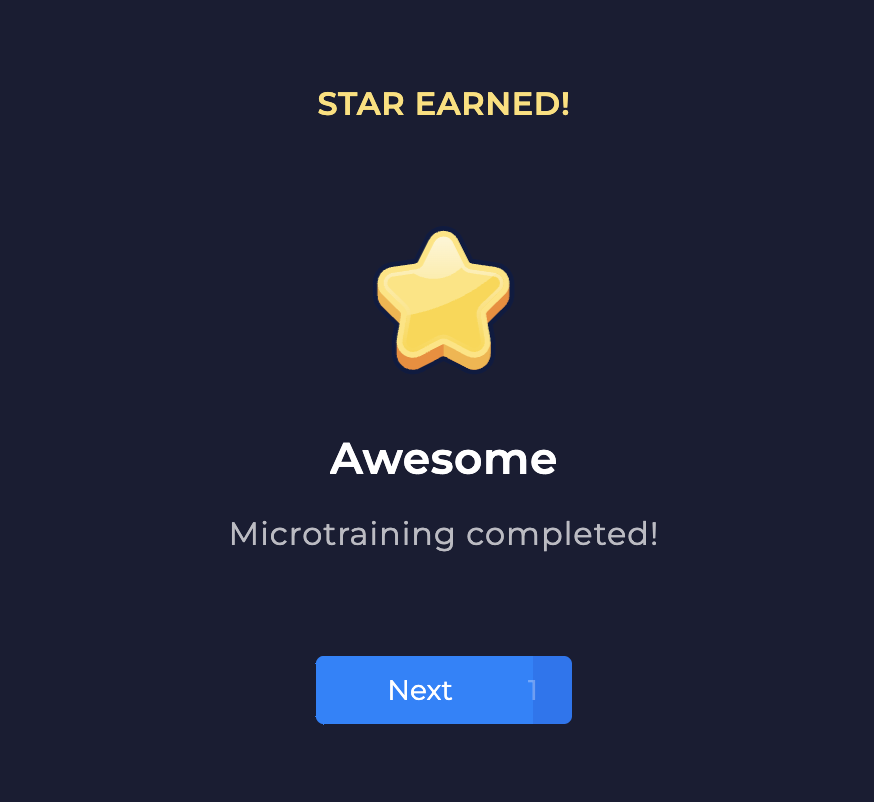 Can I get stars from old quests?
Yes! You can gain stars by reviewing old quest training, if you have not already reviewed the quest training before.
You can get another star by reviewing reported quest markers (three stars maximum)
You can get another star by reviewing missed quest markers (two stars maximum)
You can not gain another star by reviewing failed quest markers (one star maximum)