TIP: If you're using Outlook for Mobile (iOS or Android), please go to: Locating Hoxhunt button in Outlook for Mobile
Hoxhunt button is automatically distributed to you by your organization's administrator, so you don't need to install anything yourself.
Once the button is distributed to you, it's in your email client. If it is not visible, please check this article and only then reach out to your internal IT support team for assistance.

Hoxhunt button's location in different Outlook clients.
Locating Hoxhunt button in desktop Outlook
Hoxhunt button is located in the toolbar, in Home ribbon. If you can't see the button, check behind the three dots menu.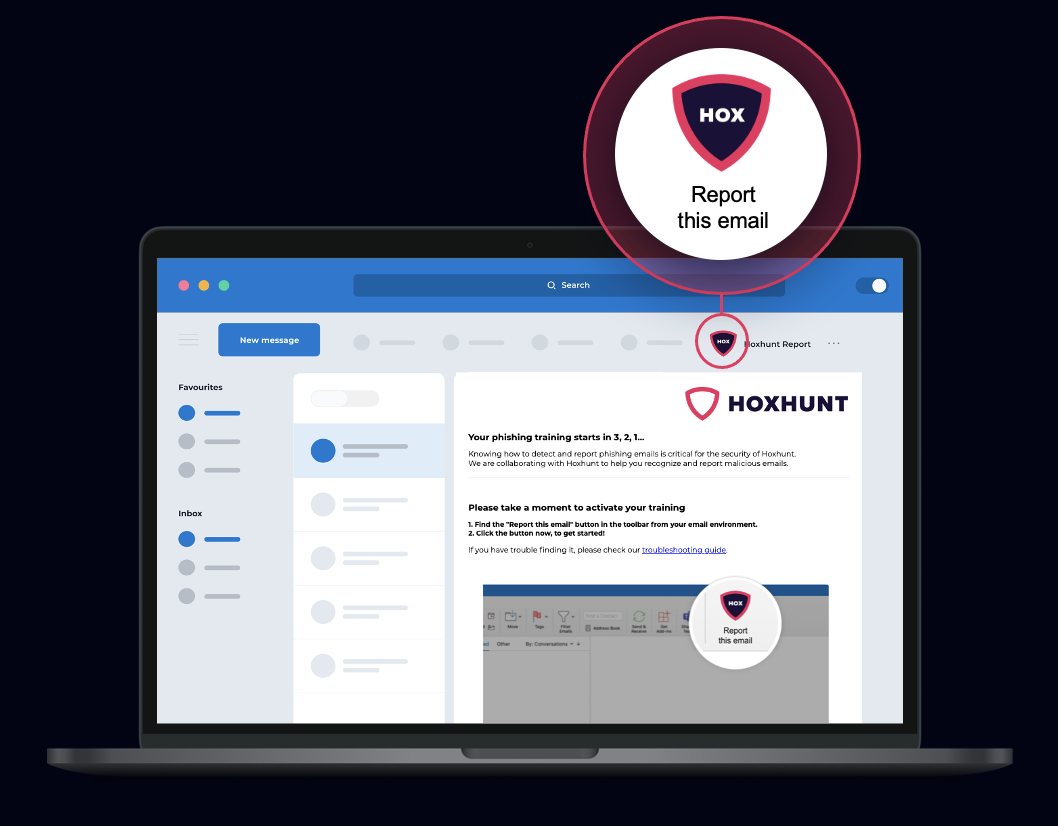 Locating Hoxhunt in Web Outlook
Depending on your Web Outlook version, Hoxhunt button can be located in different places:
Option 1: in the Ribbon
Open an email and check the toolbar above the message body and next to the sender and subject.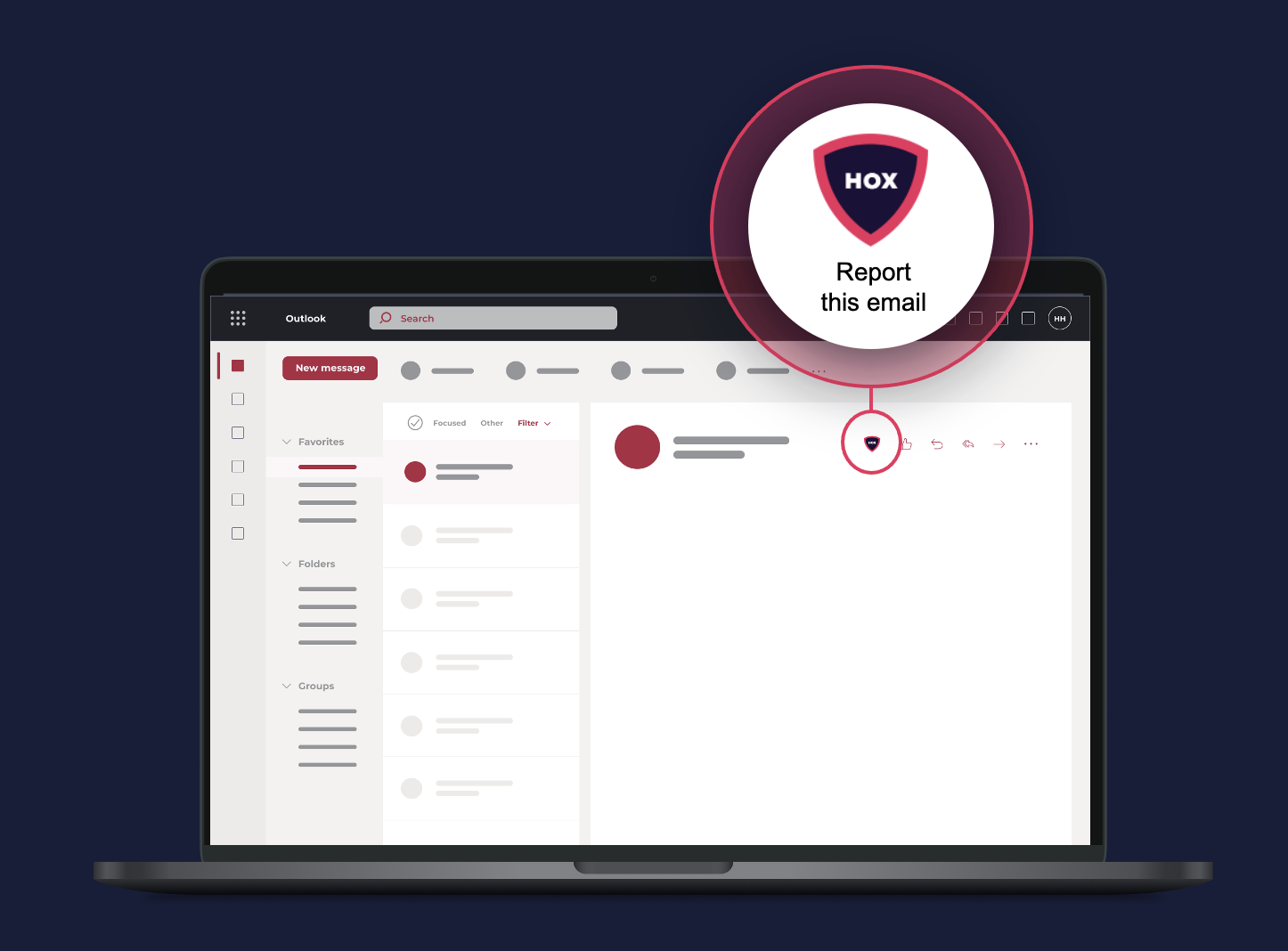 Option 2: behind three dots
If you can't see the Hoxhunt button in the ribbon, you should find it behind the three dots menu. Scroll down and select Report this email from the list to report the email to Hoxhunt.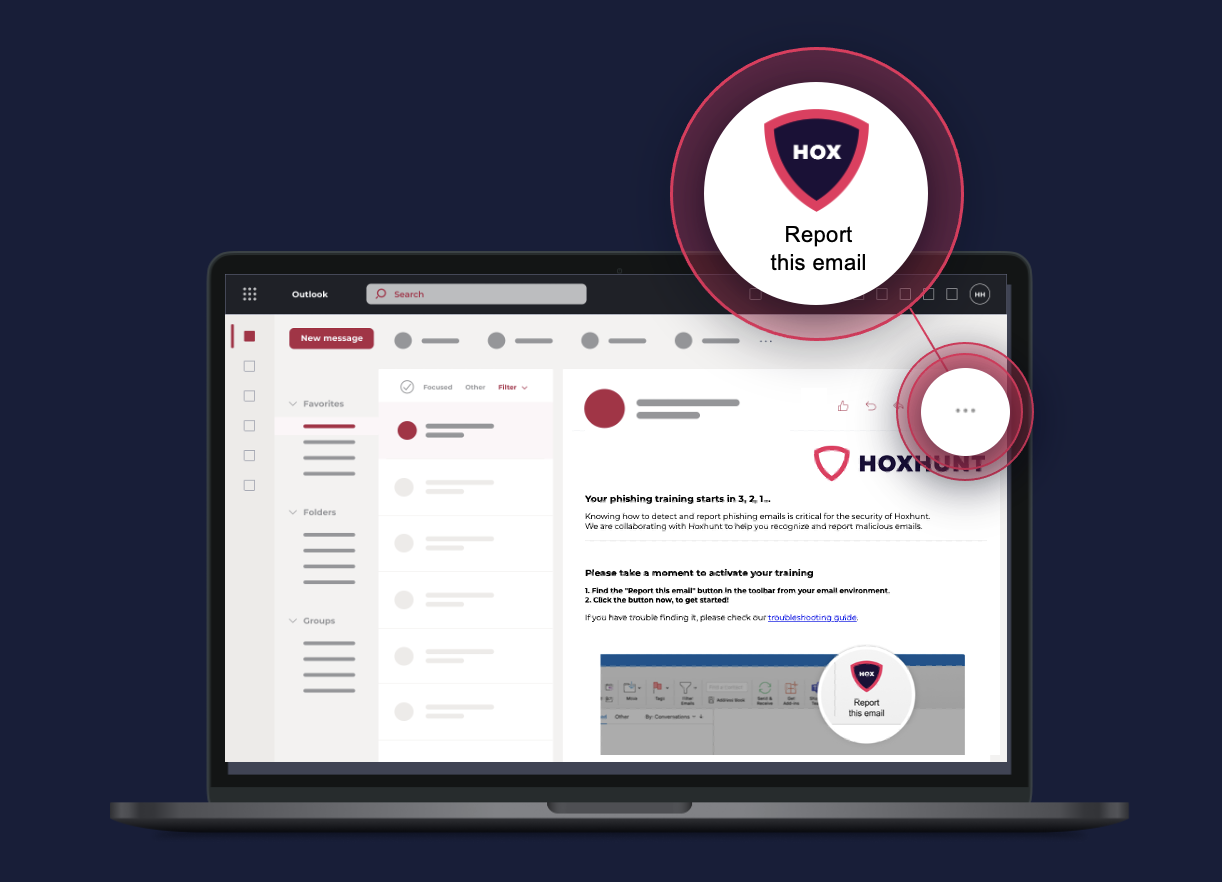 NOTE: Every time you use Hoxhunt button in Web Outlook, the button asks for your permission to open an new window. Select Allow to get best Hoxhunt experience.
TIP: If the Hoxhunt button wasn't automatically pinned to your message toolbar in Web Outlook, you can pin it manually. For detailed instructions please check this article.
Locating Hoxhunt button in Mobile Outlook
To learn how to locate hoxuhnt button in mobile devices, read Locating Hoxhunt on mobile devices
I'm unable to find my Hoxhunt button
If you have trouble finding your Hoxhunt button, check out Troubleshooting missing Hoxhunt button.