Start Onboarding
You begin Hoxhunt by clicking the Hoxhunt button in your Outlook or Google Mail. You will be instructed on how to start Hoxhunt in your introduction email.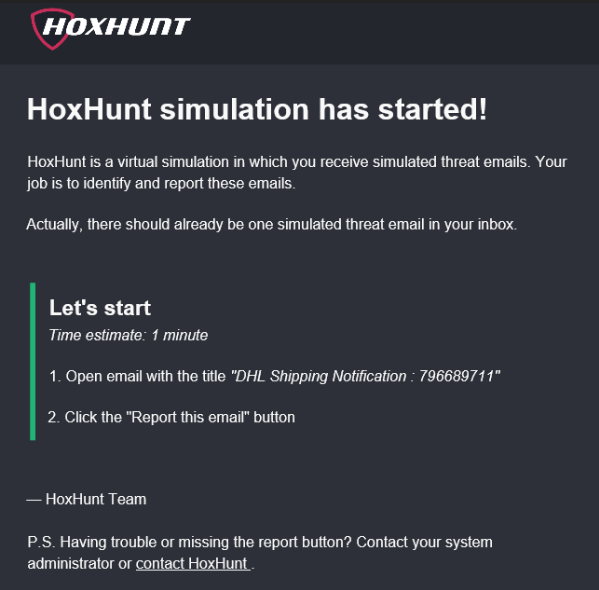 Onboarding screen
You are introduced to Hoxhunt in short starting steps.
In this onboarding, you will learn why Hoxhunt is relevant to you, and why it is important to protect yourself and your organisation from email based attacks.
Here you can also choose your language preferences.